Geoffrey Bawa can be described as a man who had a direct but pleasant influence on the architecture of independent Sri Lanka, re-establishing the beauty of a country that had been colonized by the Dutch and the British, destroyed by the Civil War, and destroyed by natural disasters. He is arguably one of the foremost architects of Sri Lanka and is without a doubt one of the greatest architects of all time.
Jeffrey Manning Bawa was born into a multi-ethnic family with colonial ancestry. His father, Benjamin W. Bawa, a wealthy and successful lawyer, was of Muslim and English descent, and his mother, Bertha Marion Campbell Schroeder, was of Sinhala, German and Scottish descent. Geoffrey Bawa received his primary education from Royal College, Colombo, and entered the University of Cambridge, England, to pursue higher education, following in the footsteps of his forefathers, Ahmadu Bawa, and his father, graduating in law in 1944 with a degree in law.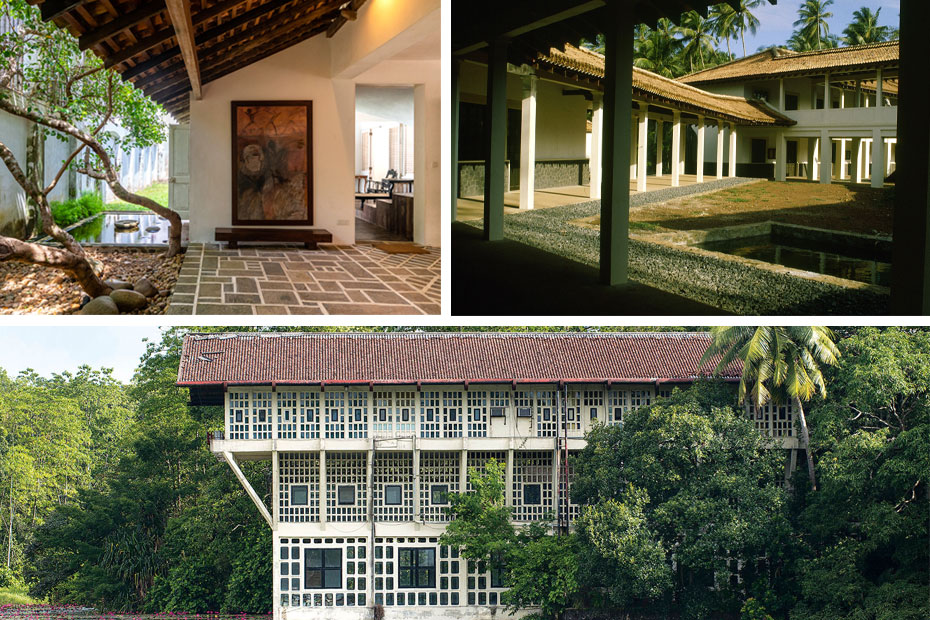 Shortly afterward, he became tired of the legal profession and left in 1946 for a tour of the United States, Europe, and the East. He will return to Sri Lanka two years later with a new idea. Geoffrey Bawa buys the abandoned Lunuganga Rubber Estate and transforms it into a beautiful tropical paradise using his favorite Mediterranean ornaments. Geoffrey Bawa's Lunuganga Project is considered to be a masterpiece that has added a unique style to modern Sri Lankan architecture.
Then he worked for a short time as an apprentice in 'Edwards Reed and Beg' architecture at Prince Street, Colombo, and returned to England with a view to further his study of architecture at the London Architects' Association. Thus, in 1957, at the age of 38, Jeffrey Bawa was able to achieve his goal. Geoffrey Bawa became an indispensable figure in presenting new architectural methods using light, space, and materials in the face of challenging environmental conditions.
Geoffrey Bawa's work was mainly in Sri Lanka, but included several other countries as well: nine times in India, three times in Indonesia, twice in Mauritius, and once in Japan, Pakistan, Fiji, Egypt, and Singapore. His works include houses, hotels, schools, clubs, offices, and government buildings, most notably the Sri Lankan Parliament Building. Today, the Gallery Café on Paradise Road in Colombo is located in Bawa's former office building. He has also won numerous awards for many of his creations.